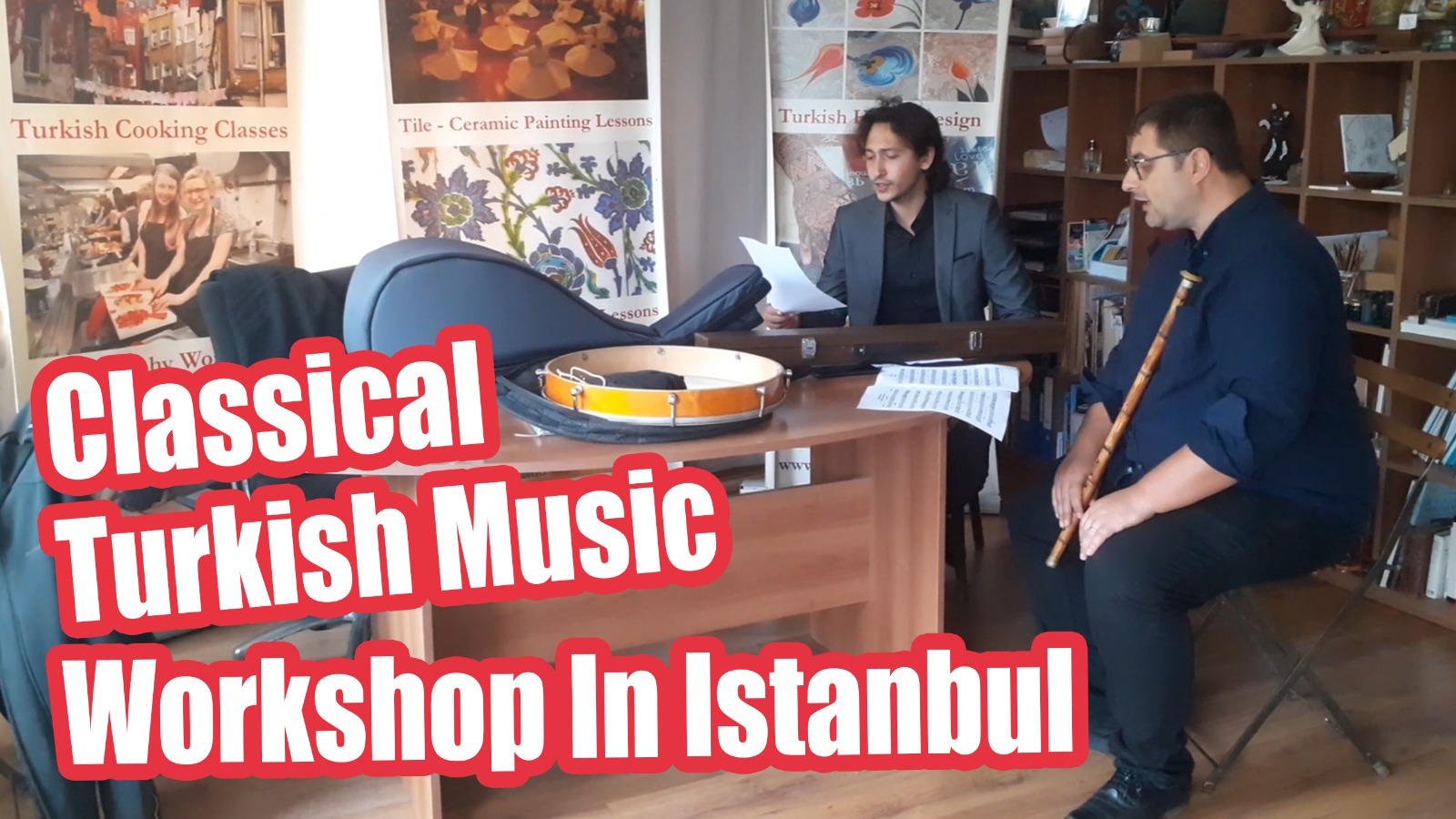 Turkish Musical Instrument Workshops
Turkish Music Lessons Workshops in Istanbul
In our Art Center located in sultanahmet and we are organising Music lessons to locals and visitors that comes to istanbul. Our teachers are professional and experienced over 20 years in teaching.
Duration: 2 hours
Location: Sultanahmet / ISTANBUL
Lesson Teachings: available in English, French, Russian, Turkish
Turkish Musical Instrument Workshops in Istanbul
We as a Les Arts Turc Team offers you a change to learn the basic & advanced levels of Traditional Turkish Music with different Instruments. We have professional teachers and will be happy to teach you the techniques and imporving yourself during your visit in istanbul. They also can help you finding the right instrument for you.
For the music lovers, we can offer teaching lessons for the following Turkish Instruments ;
Ney Lesson
Ud – Oud Lesson
Kanun, Lesson
Saz Lesson
Tambur Lesson
Darbuka Lesson
Bendir – Turkish Drums and Rhythms Lesson
Classical Turkish Kemence Lesson
Rebab Lesson
Turkish Classical, Sufi and Folk Music System Lesson